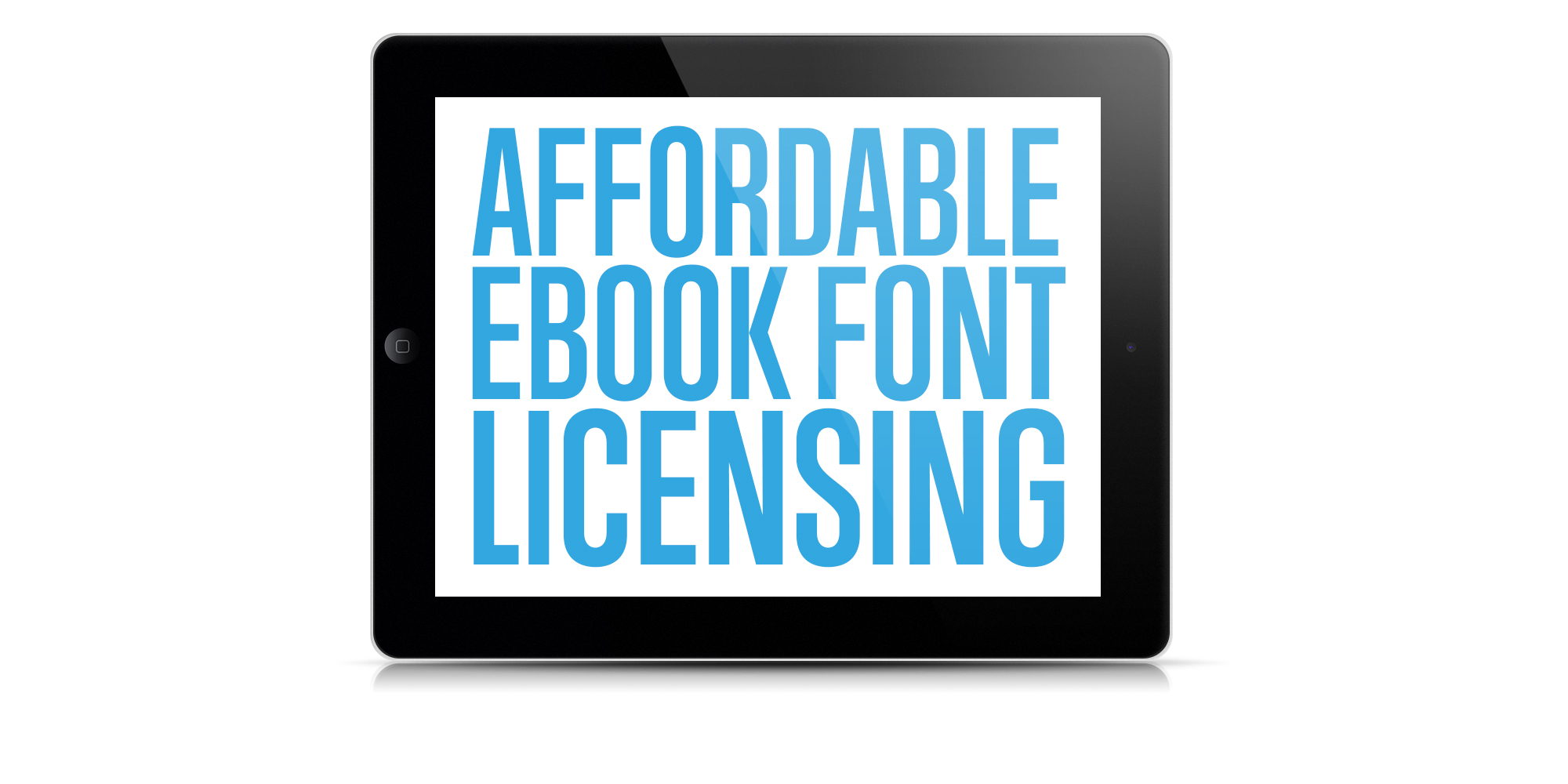 Affordable Ebook Font Licensing
You spoke, and we listened!
About 3 months ago ebook font licensing debuted on our website. Immediately ebook developers contacted us and lamented our prices were unrealistic for the market. So back to the drawing board we went.
Are you an ebook developer? Fontspring has some great news for you! We hit the pavement, and brought your concerns to our foundries to see if we could find a solution. The result was a lot of great conversation, and more importantly, a complete overhaul of our ebook price structure. Now you will find that most of our fonts have an incredible price for single ebook titles. Even better news for producers, most of those same fonts can be purchased with an unlimited option!
Purchase Ebook Font Licenses
Find the font you need for your ebook in our growing library, choose Ebook License in the dropdown and click Add to Cart. In the shopping cart you can change the number of ebook titles to unlimited if it is available for that font.
Thank you for your input and help. We really appreciate your feedback and have found it very valuable. Happy ebook font embedding!