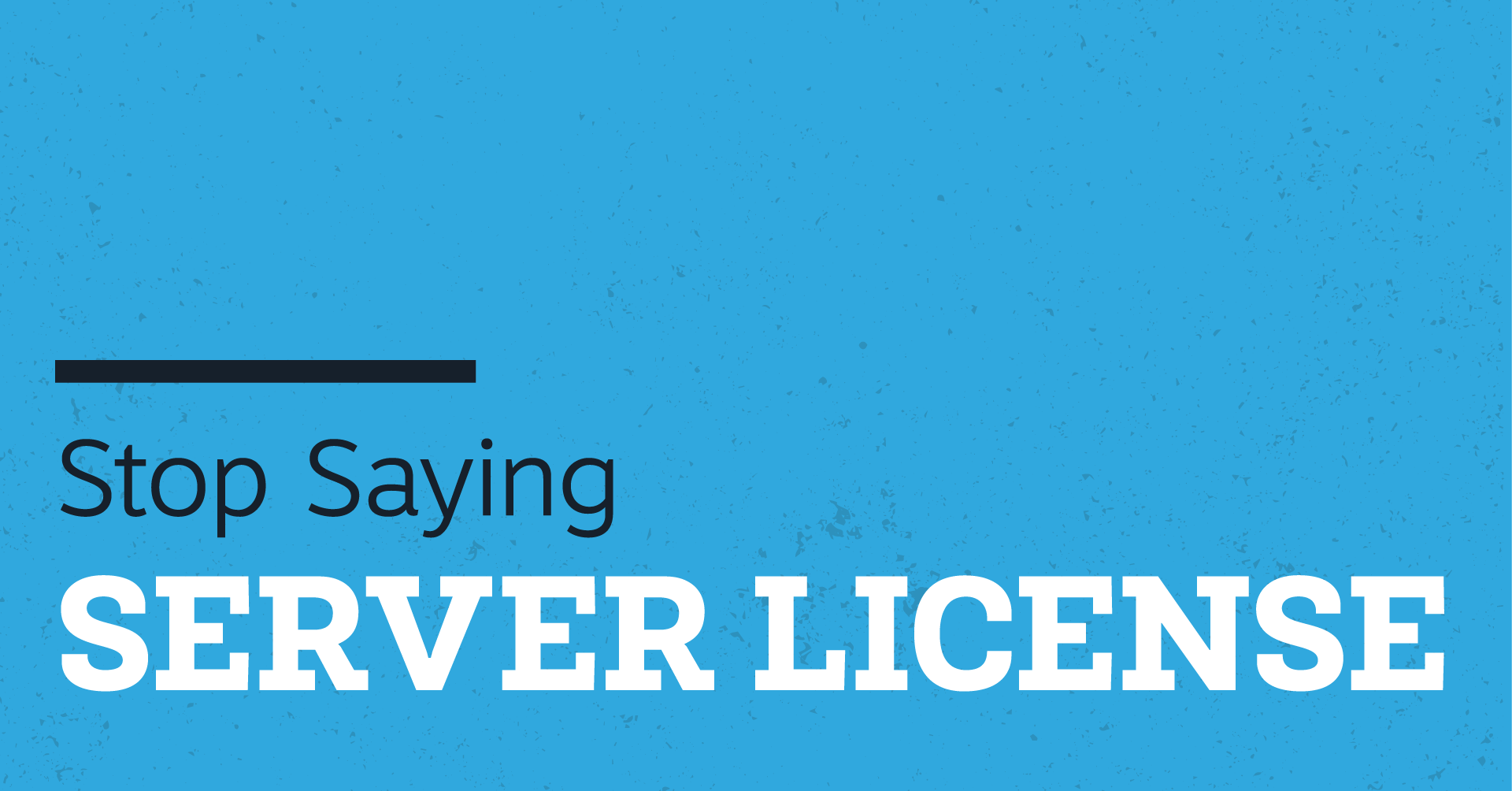 Stop Saying "Server License"
In the few years I've handled custom licensing for Fontspring, I've asked a single question dozens of times: "what do you mean by Server License?" The reason I ask this, is because I always get different answers. Rarely ever mean one thing. If that's the case, then why do most sites pick that as a term for a specific license, one specific license in the sea of potential meanings?
What most people mean when they're looking for a server license, is that they're planning on having the fonts in a server somewhere. That's the only commonality. What they're actually using the fonts for, is usually different. They could just be hosting them on the server so their employees can access them to install them (a desktop license) or they might just be using the font within an application that runs on a server (an app license in our case, usually) or they may be hosting the files on a server to run @fontface (a @fontface or web font license). Or they might even be using the fonts on the server to allow customers to design and purchase custom products. Only one of these (the last one) is typically what font companies mean when they say "Server License" but actual customers can be thinking of a whole host of things!
We have a name for that one kind of license, "Product creation." Right away, it's much more apparent how this license applies. You're tying the term to the actual usage of the font, which is how it should be. If a customer is using the font to allow their users to create custom products, they need Product Creation, simple as that. Now, like most terms, this one isn't perfect either. Sometimes customers think they need this when all they're doing is creating non-customized products they themselves design, but overall we've seen much less confusion when we started using this term as our standard, and recommend it highly.
At the end of the day, font licensing is all about what the font is doing, not nearly as much about where it resides, and the more we can move users from speaking in these terms, the clearer font licensing is for everyone. If you keep an eye on twitter, you see many people out there are convinced font licensing is a big confusing jumble that they don't want to touch, so the sooner we all can be on the same page, the more people pay to license fonts, and the better it is for all of us.
So stop it, please. We can do better.