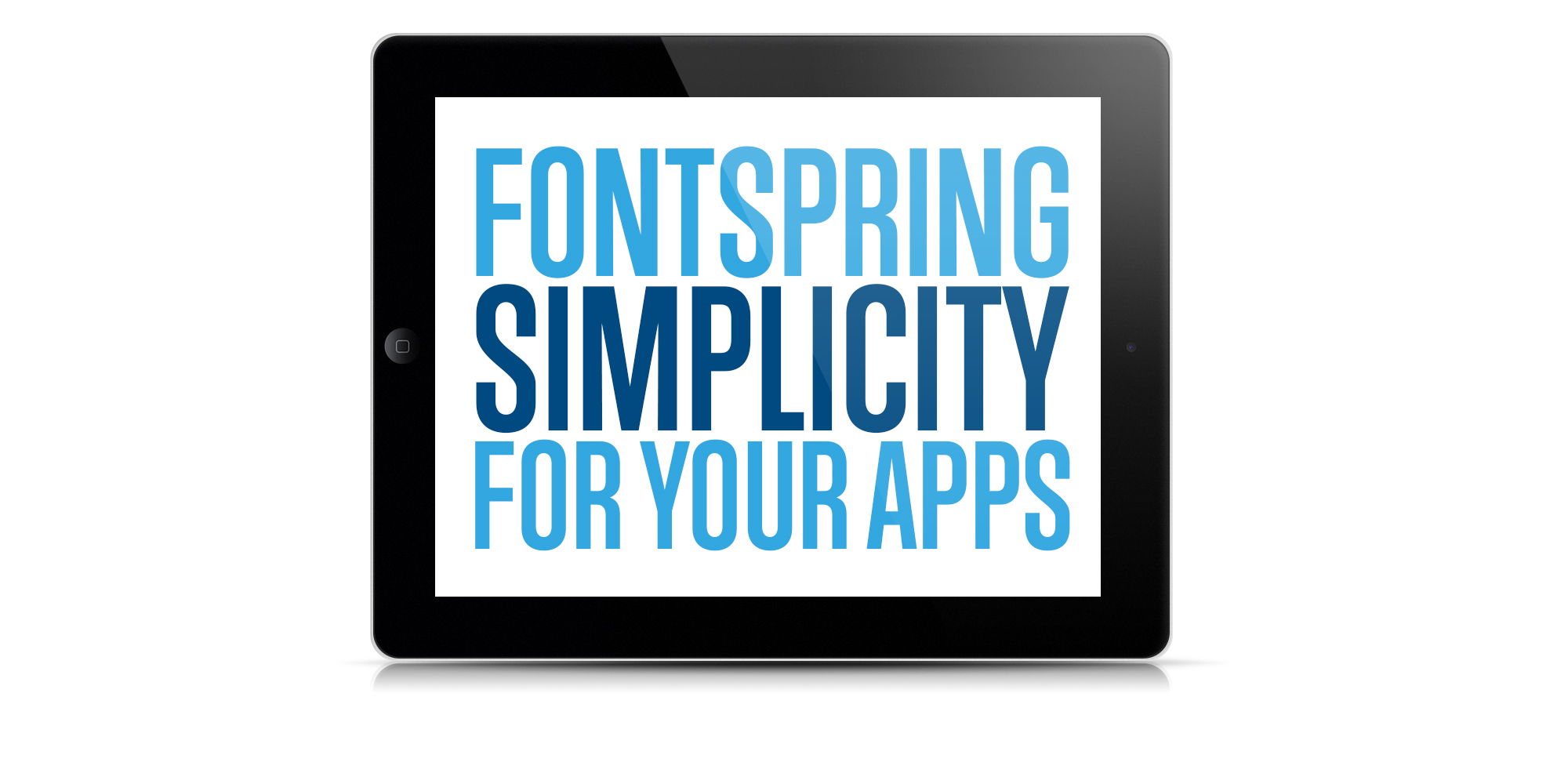 Fontspring Simplicity Now For Your Apps
App developers, rejoice!
Ever tried to license a font for your mobile application? It was probably expensive and painful. Seeing our commitment to worry-free licensing, many app developers contacted us hoping to get a reasonable price and were pleasantly surprised at how quickly we were able to negotiate a deal. It wasn't perfect, but we tried to turn a complicated process into a relatively painless one.
The thing is, we are not content with relatively painless. We want easy-peazy. We spent considerable time negotiating with our foundries and getting things right so that we can now tell you that the headache of licensing app fonts is over.
Find the font you want, select "Application License" and checkout. It's that easy! The license covers your app for unlimited sales, platforms, and updates. But what about the price? App licenses start at just $150. Could it get any better? Get the whole scoop on our extended licenses page.