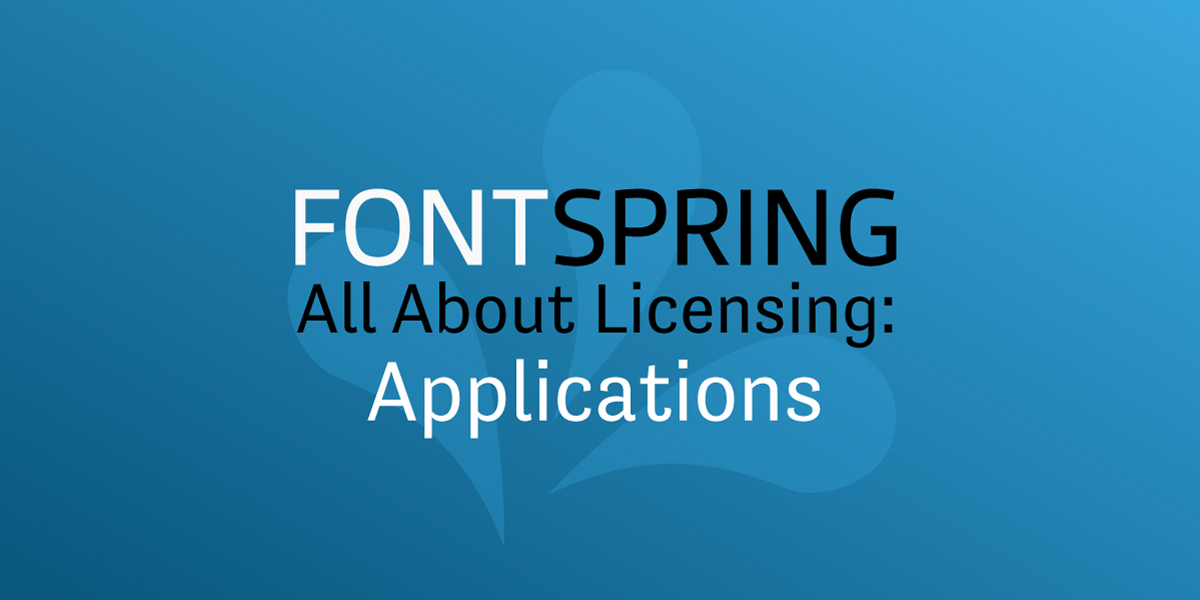 All About Licenses: App Licenses
Licensing fonts for apps
Welcome back to our continued blog series on Licensing.  We started the series discussing Desktop Licenses, and moved to Webfont licenses. Today's series installation will discuss one of our newer license targets: Apps.
At its core, app licenses are as simple as webfont licenses. An App license allows you to embed your font into an application or piece of software, whether it be on Android, IOS, Windows, osx, PlayStation, Xbox, etc. If you want dynamic text in an application, this is the best way to accomplish that.
Licenses are purchased per app, with no limit on downloads or duration. We also sell unlimited application licenses for those producing many apps, available on a custom basis.
One very important thing to note, is that we count a single app across multiple platforms as just one app for licensing. This means that if you have an app and you release it for IOS, Android, PlayStation 4, and Windows, you only need one single app license for that, as long as the application is functionally the same app.
Web Apps are also included in this. If your web app is functionally similar to a native app you have (or the native app is just a wrapper for the web app) you can still just buy 1 app license to cover you. Web apps are not limited in any way by pageviews.
One last thing to note is that almost all app licenses (with a few small exceptions) come with a free desktop license.  So make sure you add both to your cart to see the discount. This allows the developers to work on the code with the installed font.
As you can see, App Licenses are pretty straight-forward.  Hopefully this blog post cleared up any questions or points of confusion you may have had.  Next time we'll continue our blog series with a fourth installment discussing Ebook licenses.
Additional Resources: