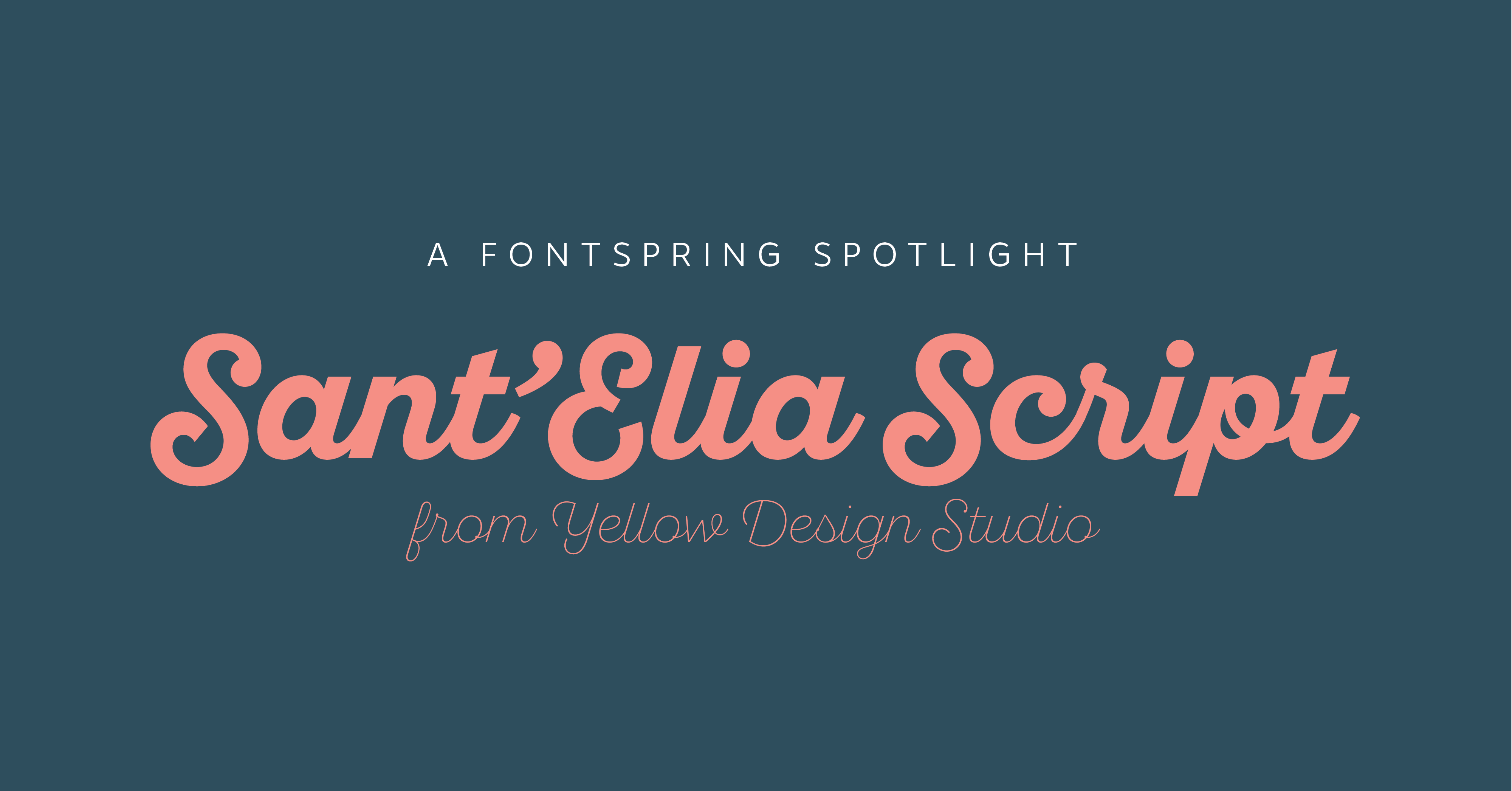 Font Spotlight: Sant'Elia
A versatile trendy family gets our Font Spotlight
Sant'Elia is a font that highlights many of the attributes that got Yellow Design Studio's fonts on the map. For starters It has curves reminiscent of their perennial favorite, Thirsty Script. As a script, it's modern and clean. It works well in a variety of applications, from restaurants to magazines. Cooking related shows and books have gotten a great deal of leverage from these types of fonts, and we'll most likely see that continue with this font.

We also see the roughness and texture that Yellow Design is known for. Their Veneer and Thirsty Rough fonts in particular achieve a rustic look in a way that few other fonts nail as perfectly as they do, and that continues with Sant'Elia.


Finally, Sant'Elia focuses more on the thin side of script fonts, and their thin variants highlight subtitles and other text cleanly. We especially like it with color applied, as you see in our examples.

Overall. Sant'Elia is another fantastic addition to Yellow Design Studio's already stellar collection. If that wasn't enough, for a limited time you can pick up the fonts on sale for just $19, making it hard to pass up.