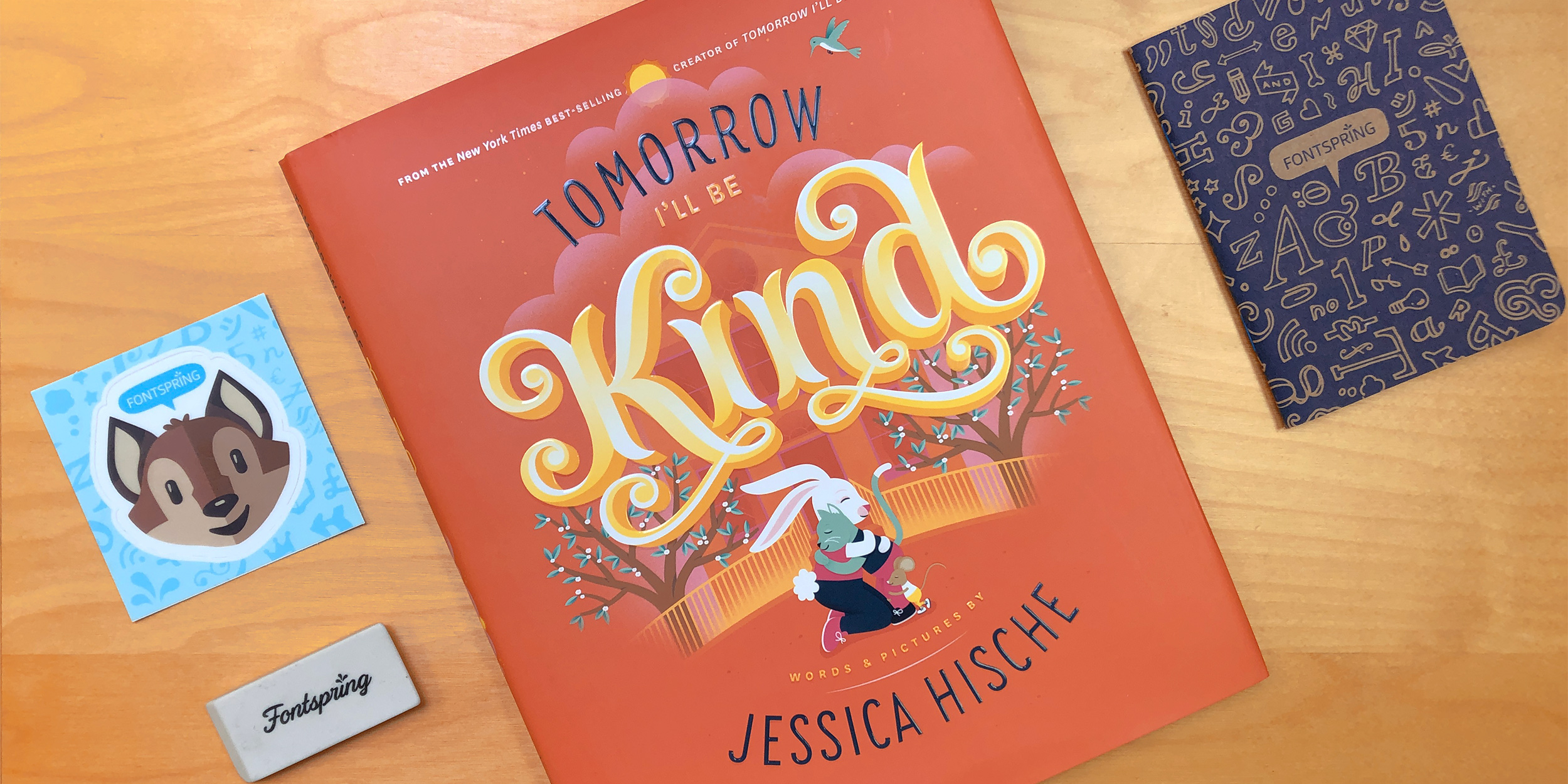 Book Review: Tomorrow I'll Be Kind
Jessica Hische's sequel to Tomorrow I'll Be Brave is a call to empathy.
My home is overflowing with children's books. It's a wholesome epidemic. My little bookworms' personal libraries happen to be curated by parents who respect the art form of a good picture book. Some contain adorable illustrations, some are eloquent, some hold valuable life lessons. And in the best of cases, one book checks all of those boxes.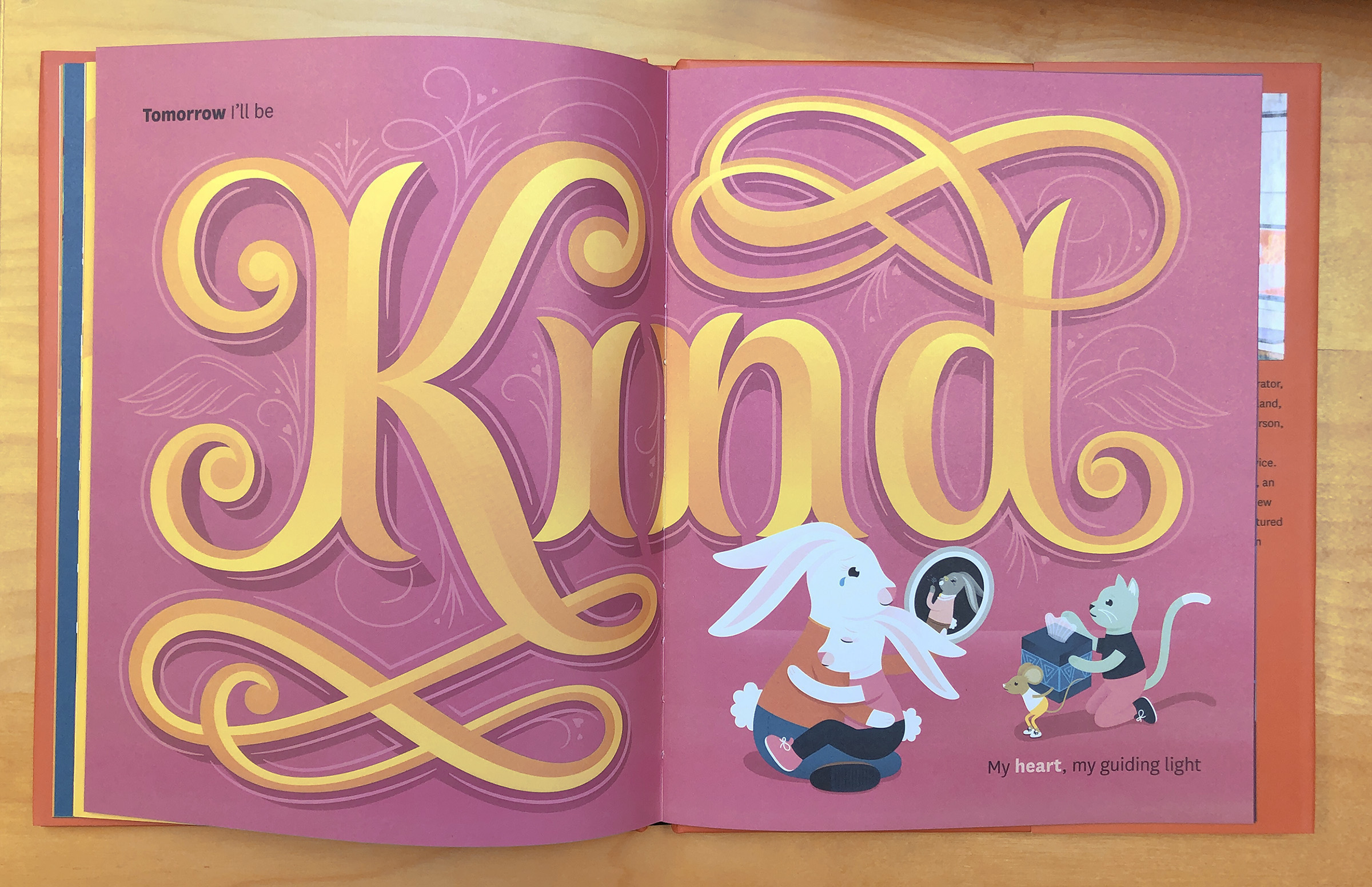 If you haven't already, please do yourself a favor and read Jessica Hische's first picture book, Tomorrow I'll Be Brave. You can check out my review of it here on the Fontspring blog. It goes without saying that its sequel, Tomorrow I'll Be Kind, belongs on your shelf as well if you're already a fan.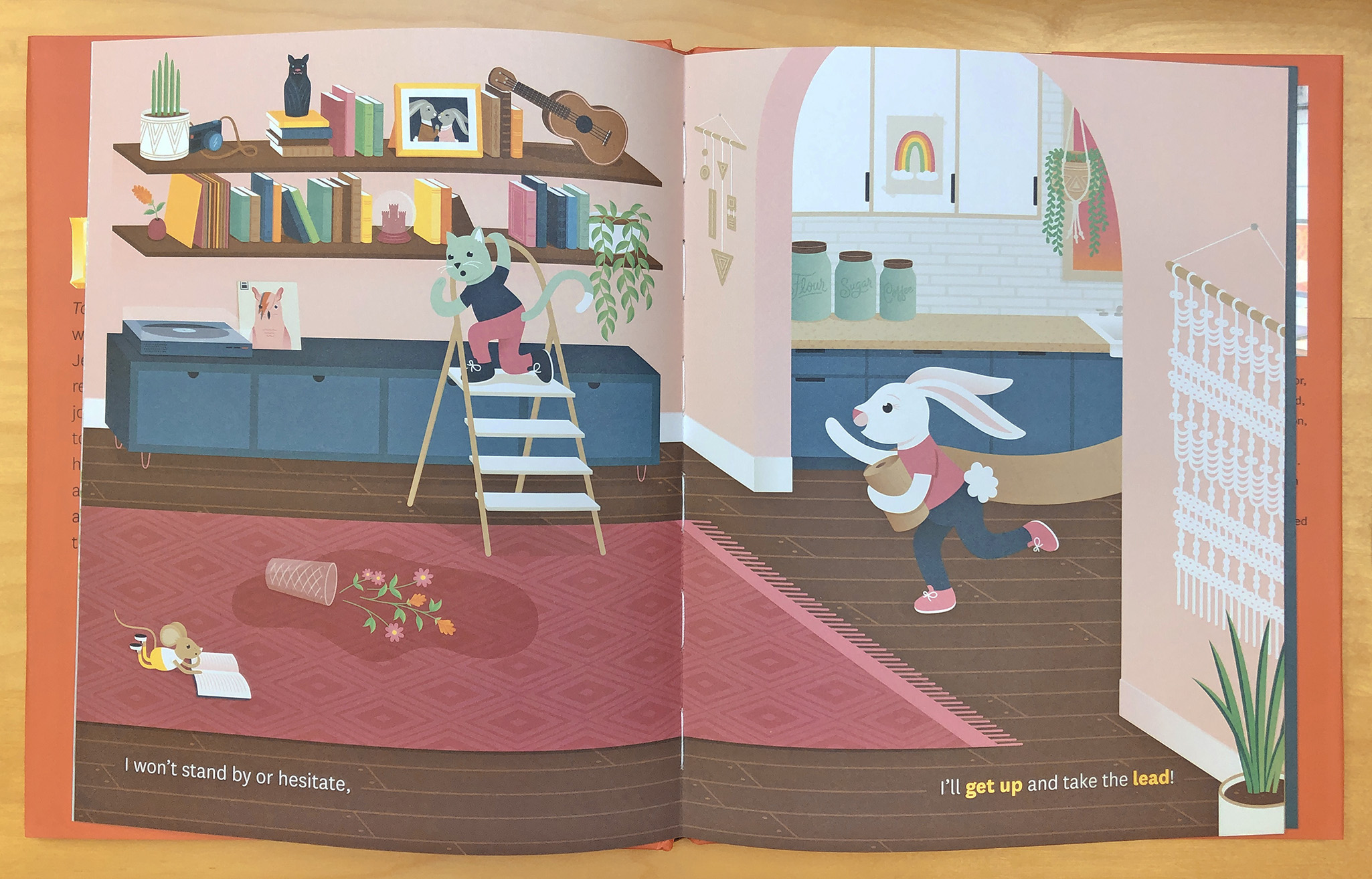 Maybe an owl with Ziggy Stardust makeup or a snake with a noisemaker will bring a smile to your face. But if you're not into cozy woodland critters, perhaps Hische's embellished lettering work will melt your cold heart. It is, after all, the reason I'm writing this review on a font blog. Helpfulness, Patience, Gentleness, Honesty, Generosity, Gratitude, and Kindness are the illuminated pillars of this cozy visual poem.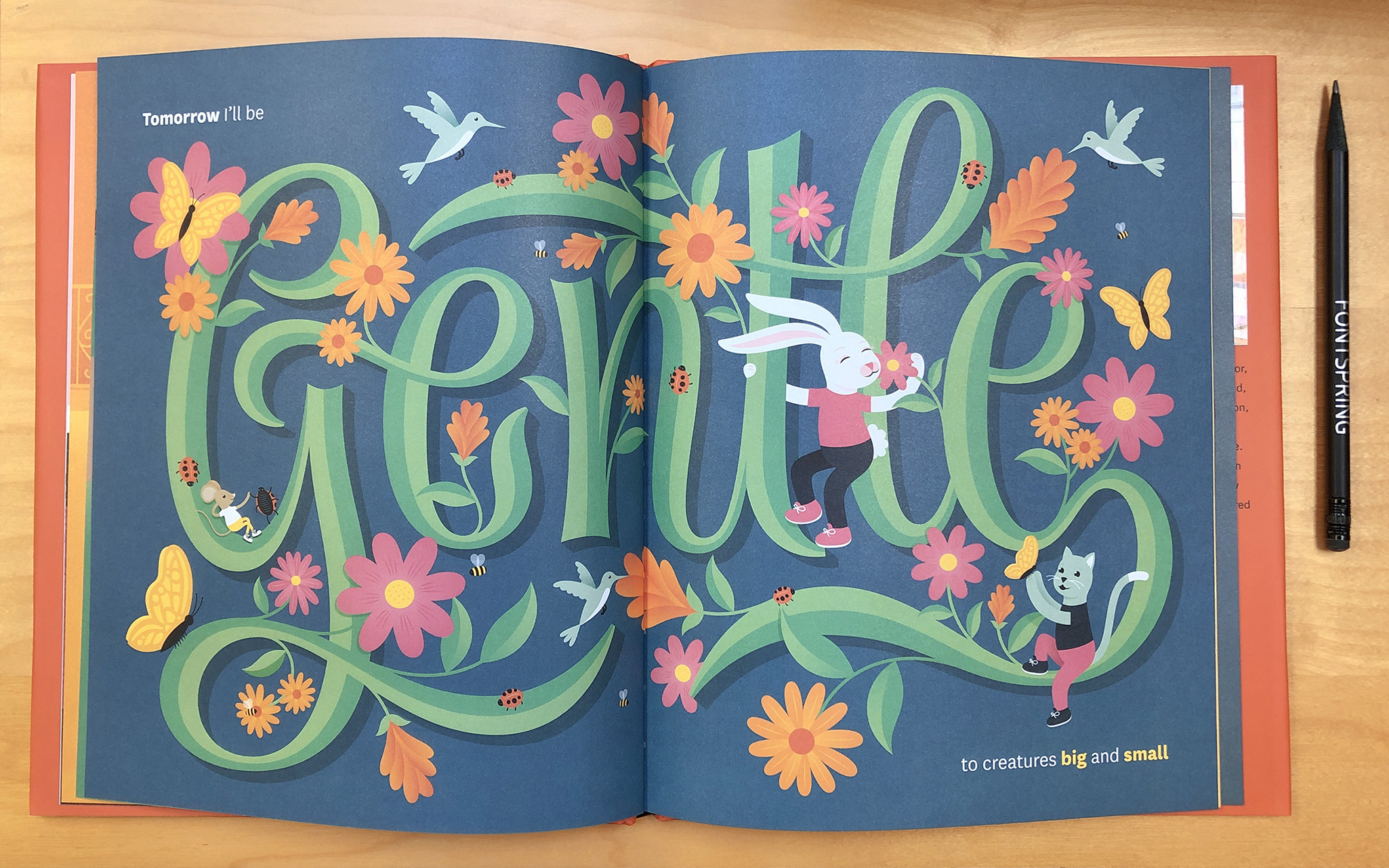 For context, this book was released in 2020 – a time when kindness was much needed, and the art of being a neighbor tossed aside for personal comfort. Its message could not have hit at a more poignant moment. "Thinking of what others need – I'll show tenderness to all." The Golden Rule is regarded as the most universal ethical belief, but it is also easily forgotten. Whereas Brave was introspective, Kind focuses on outward actions (Likewise, the book's warm color palette reflects this.)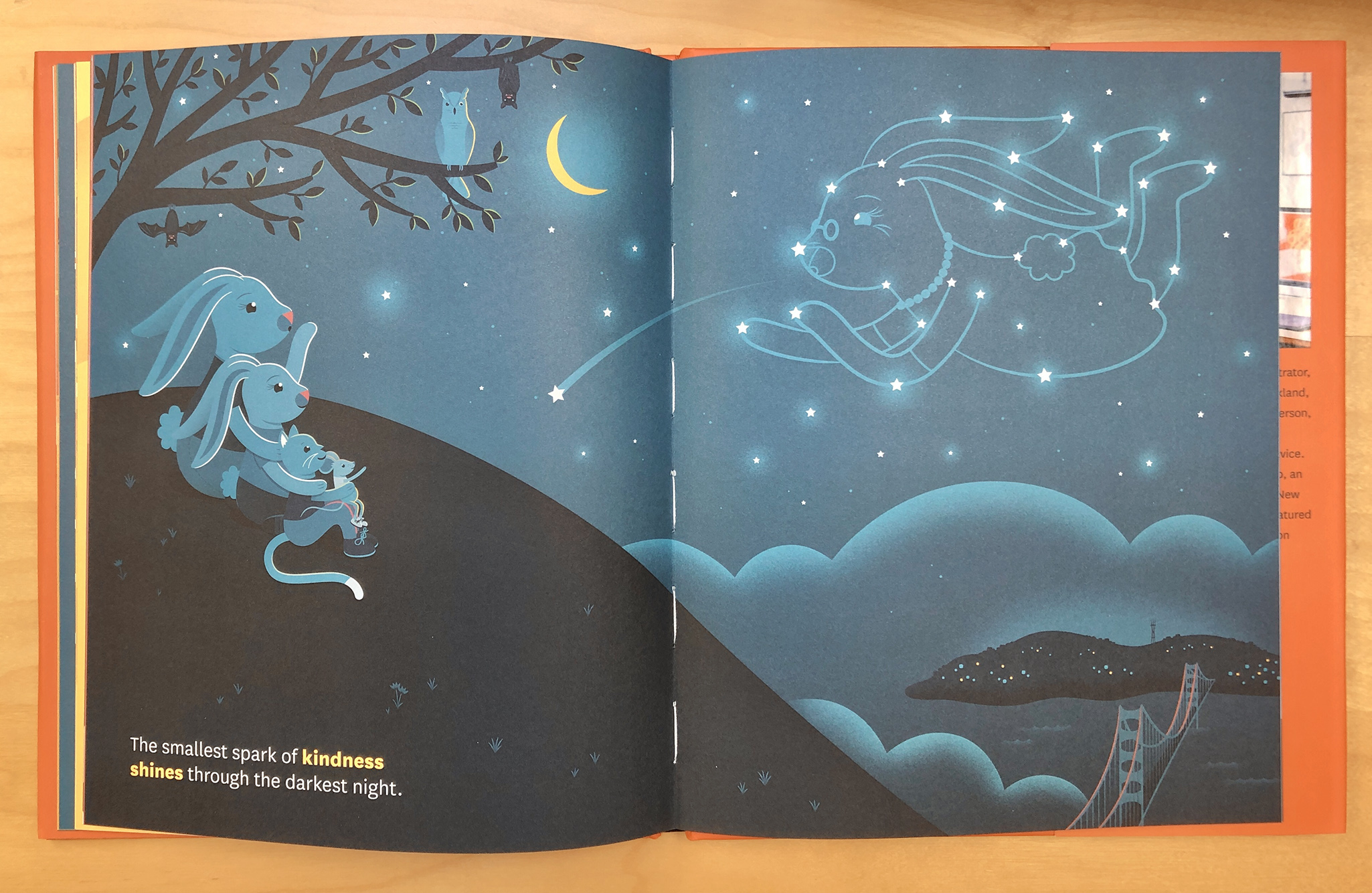 The sentiment doesn't end there. We see how small sparks of kindness touch those around us. Though we aren't perfect, we shouldn't let perfection get in the way of good. As an artist, I'm reminding myself of this on a daily basis. How often do we not share our imperfect gifts with others, when they could be sparks that inspire something bigger and better?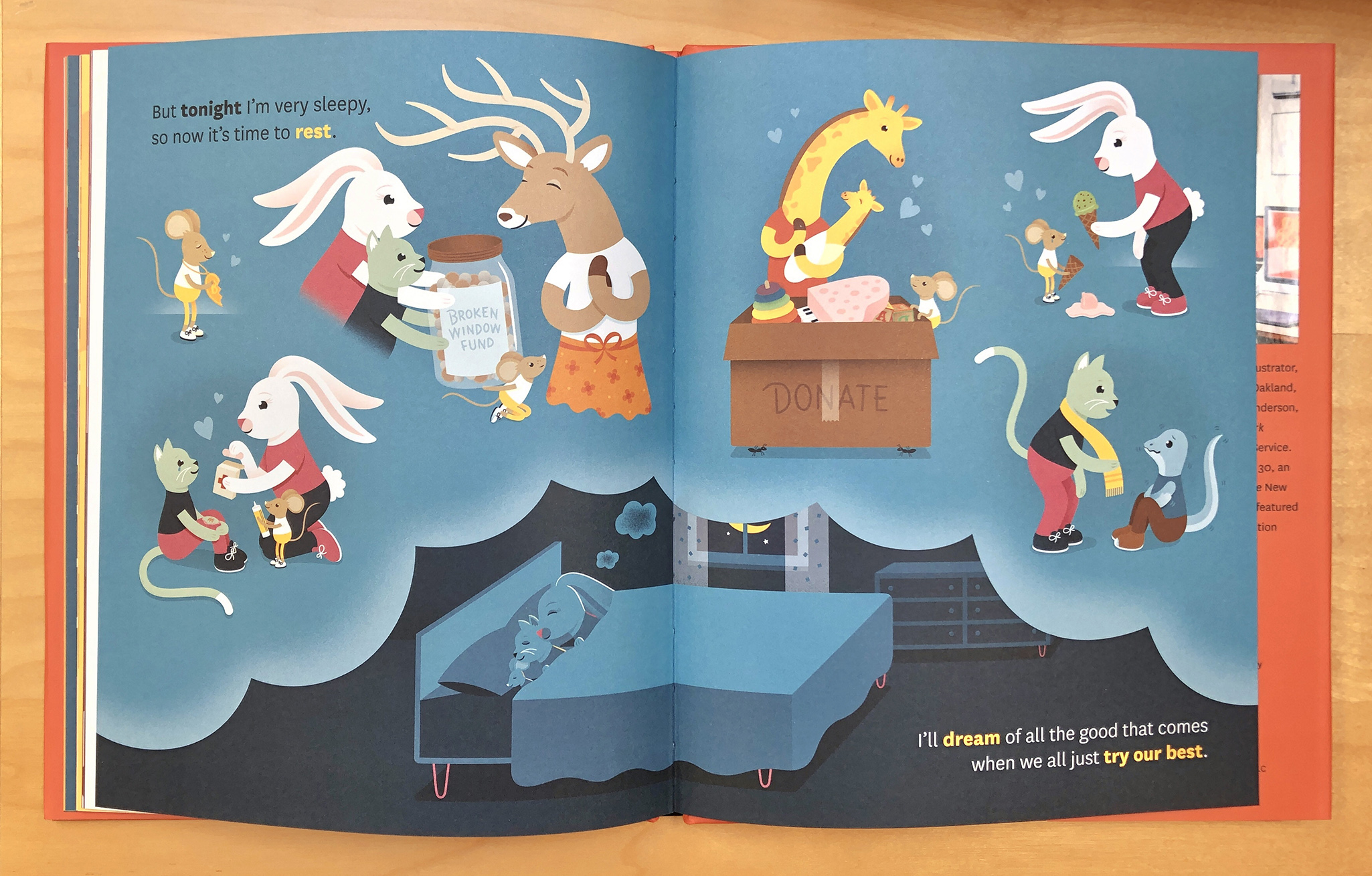 Tomorrow I'll Be Kind reminds us that there is ability in vulnerability, there is leadership in servanthood, and there is beauty in empathy.
Hische's companion book, Brave, Kind, and Grateful: A Daily Gratitude Journal, will be available this coming fall (November 23, 2021). It's perfect timing for a thoughtful holiday gift, or to start the new year off with a grateful mindset. You can see more of Jessica Hische's work on her website, jessicahische.is.