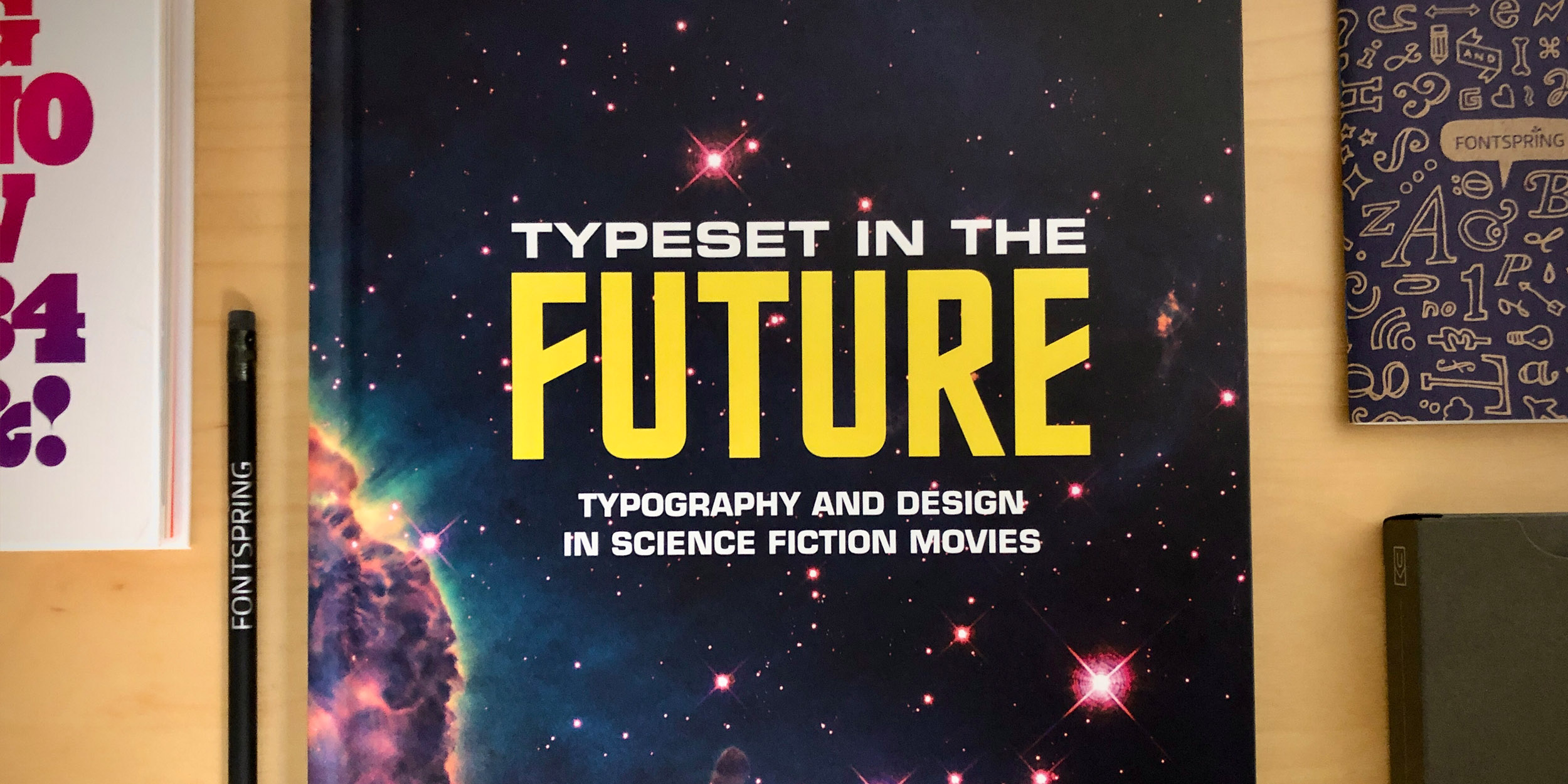 Book Review: Typeset in the Future
Dave Addey's beloved blog is transformed into book mode.
IN A WORLD where fonts in movies go unnoticed, one man is on a mission to inform the galaxy of the importance of typography. His name is Dave Addey, and he's got what it takes to make stellar content. You may know of his blog, typesetinthefuture.com.  Addey's official Typeset in the Future book consists of his previous blog articles, plus additional exclusive content (interviews and a bonus chapter on Total Recall).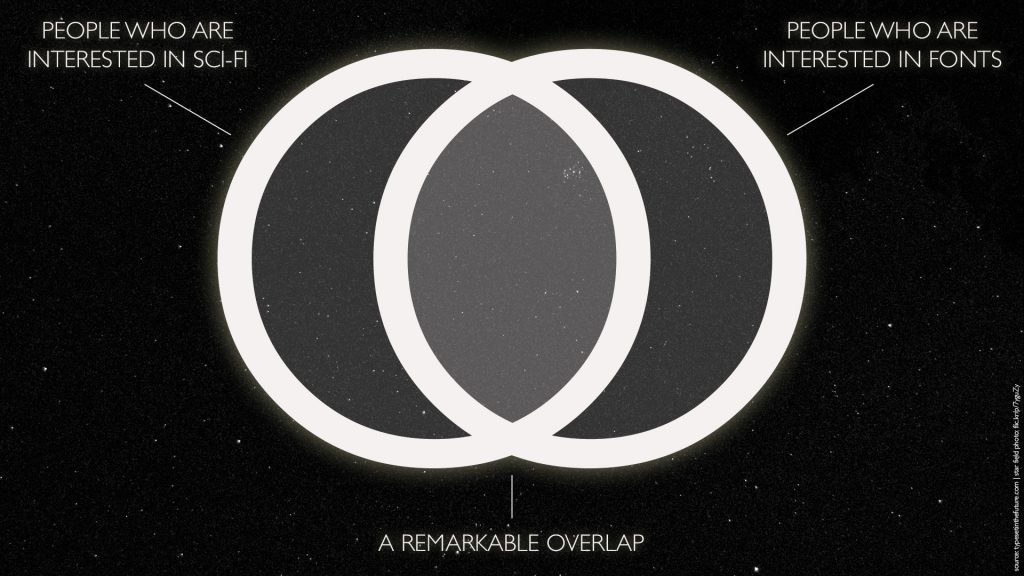 Dave Addey's superior knowledge of fonts, keen eye for detail, and sharp wit make him an engaging narrator. With this much content, it could easily feel dry and stale. Fortunately, Addey has a delightful sense of self-aware humor throughout the book.
"Indeed, Eurostile has become so effective at establishing a time frame in the future that whenever I see the typeface in real life . . . I assume I've been transported to some futuristic dystopia in which a nursing home is really a sinister government facility for scientific experimentation."

– Dave Addey, Typeset in the Future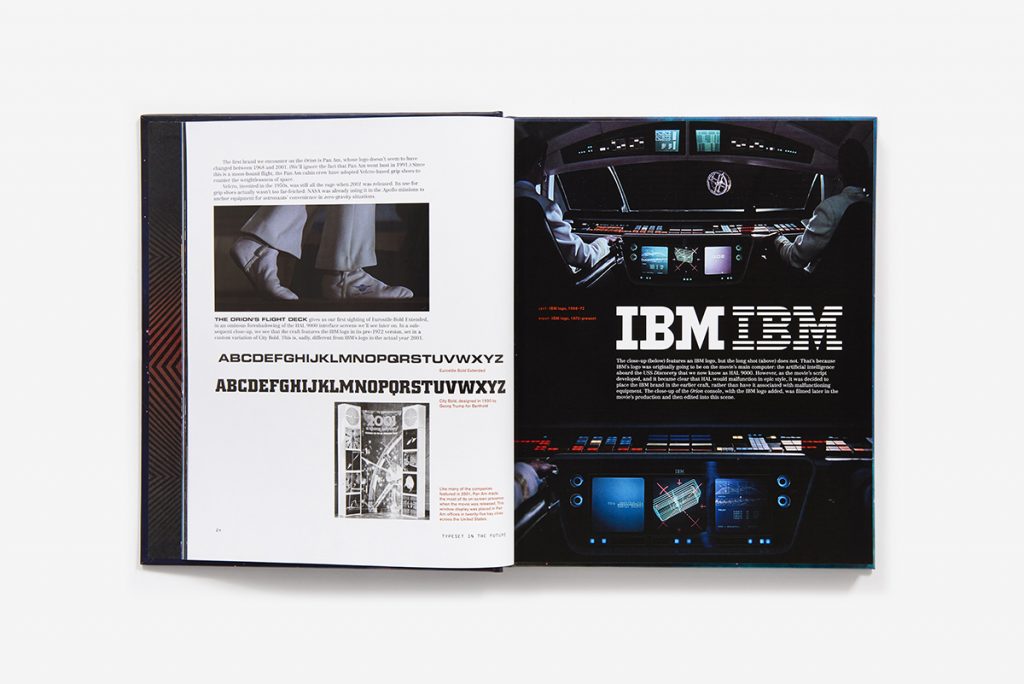 Over the course of nine chapters, Addey takes the reader on a journey through 2001: A Space Odyssey, Alien, Star Trek: The Motion Picture, Blade Runner: The Final Cut, Total Recall, WALL·E, and Moon. Addey's dives are extremely deep, and oftentimes veer off of typography and explore details like set design and other visual nuggets. His examination of iconography in Alien, retro sponsor logos in 2001, Letraset usage in Blade Runner, and a breakdown of the interpunct in WALL·E are just a few examples of his fascinating rabbit trails. Any film nerd is sure to get sucked into these tractor-beams.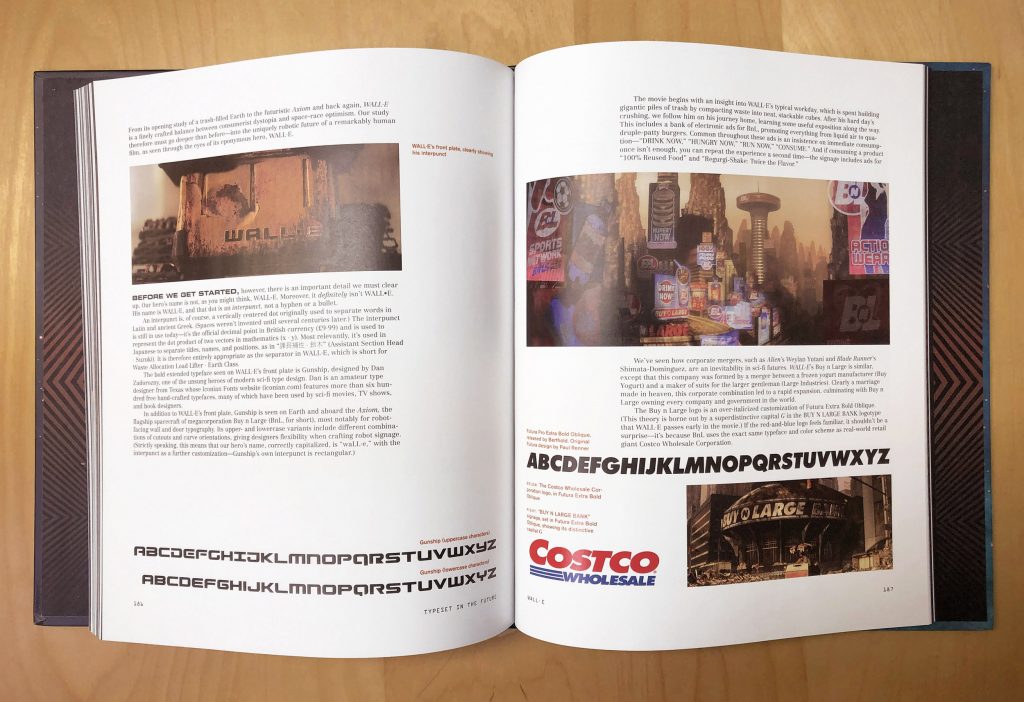 It should be noted that Addey also includes references to many other movies aside from those mentioned above. These sidebars are a worthwhile digression, but they make me wish the scope of this book was broader. Addey recently tweeted that he will be adding more films to his blog. Back to the Future Part II, A.I. Artificial Intelligence, Minority Report, and Pixar's upcoming Lightyear seem ripe for dissection, just off the top of my head. An in-depth look at the Star Wars franchise would also be welcome (despite being set "a long time ago" as the famous opening text reminds us).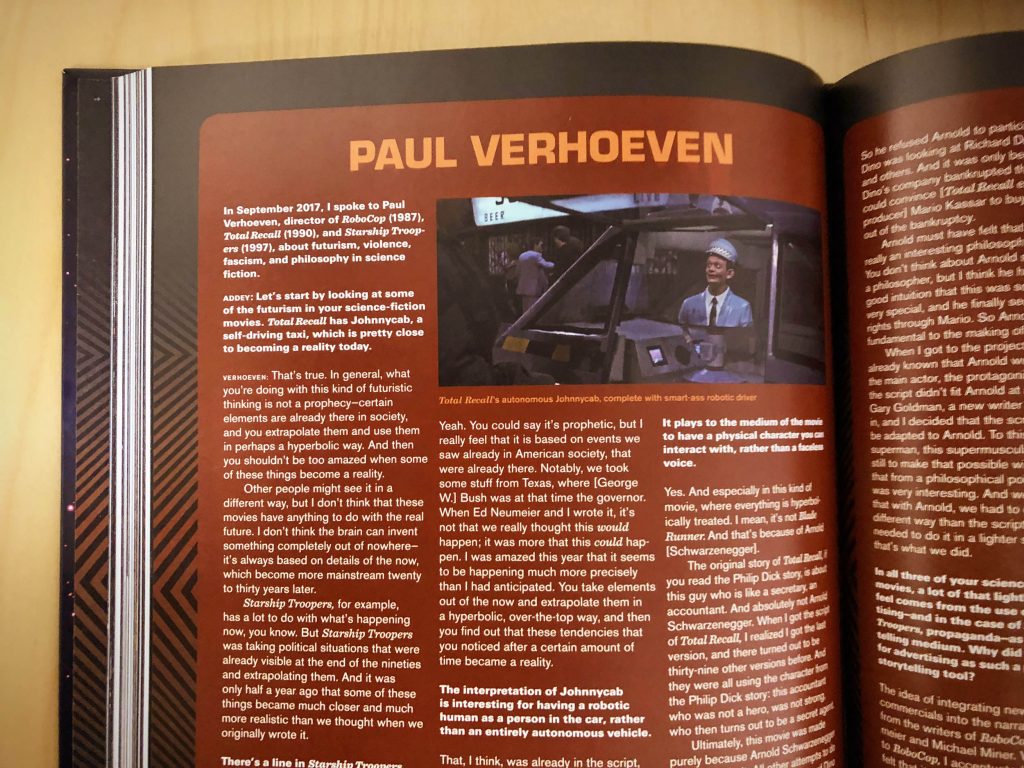 The exclusive interviews are perhaps the highlight of the book for me. To read firsthand from iconic filmmakers about their design choices is well worth the price of admission. Addey interviews Paul Verhoeven (director of Total Recall), Stephen Coles (author of The Anatomy of Type), Ralph Eggleston and Craig Foster (designers at Pixar), to name a few.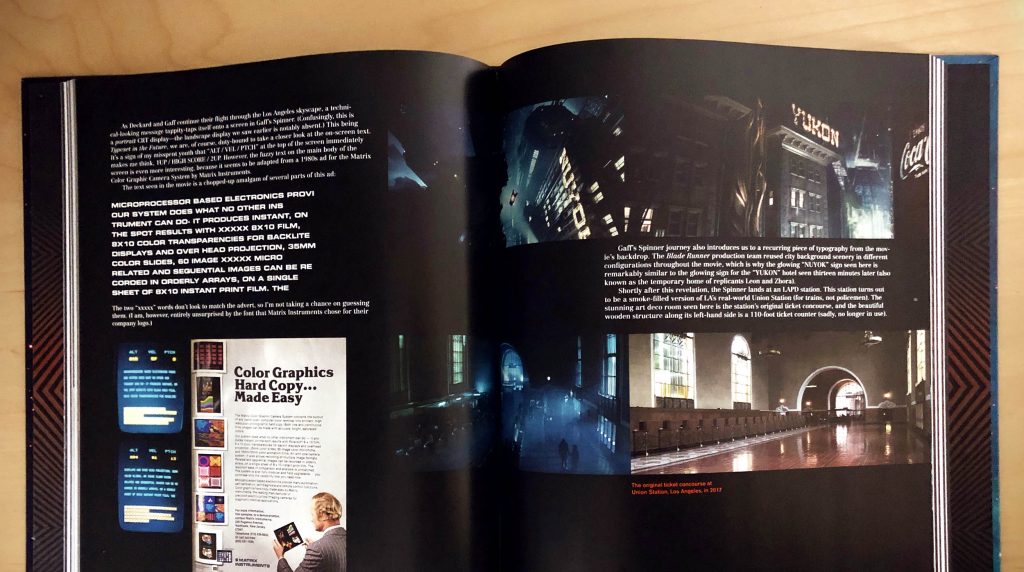 My main critique of this book is its layout and design. What makes for great content on the blog does not always translate well to the printed page. Full-page spreads are few and far between, and some details have gotten lost in the small images. The "enhance button" trope would be a great help with the size of these screenshots. There are also many pages with white text on a dark background which often left me with a headache. I found myself preferring to read this content on the screen instead, for a smoother and more interactive experience. Dark mode is fine on a computer screen, but not so great in a book with a lot of text.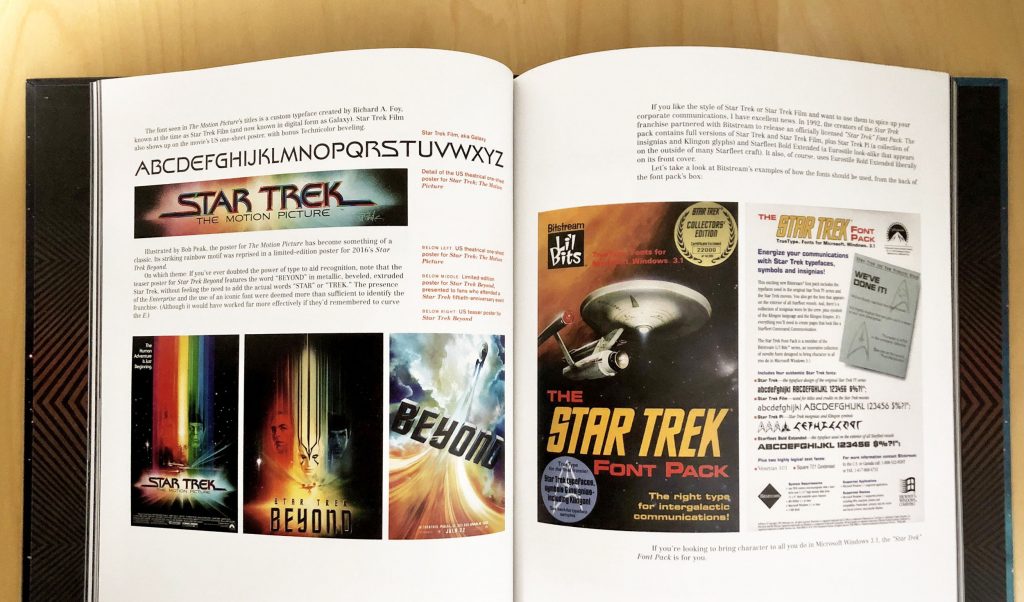 Despite this complaint, there's a lot to love about Typeset in the Future, and I hope to read more from Dave Addey in the not-too-distant future. With the holiday season just around the corner, this could potentially hit all the right notes for that type-loving sci-fi geek in your life. If you're already a big fan of the blog, this is a fantastic collector's item to have on your shelf, and contains some fun bonus content. However, if you're solely interested in the reading experience, you may want to begin with the blog that started it all. You can order a copy of the book there at typesetinthefuture.com/book.
. . .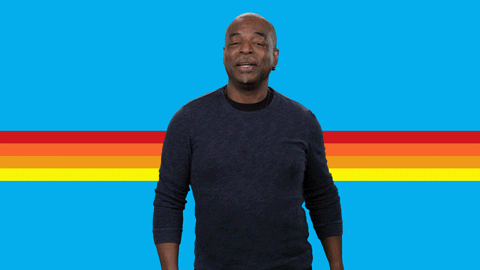 What are your thoughts?
It takes a special kind of person to dive this deep into design. Typography is already a niche thing, and when you add science fiction into the mix, Typeset in the Future has a very particular demographic. If this type of book is up your alley, we'd love to hear your thoughts. Have you given this a read? What movies would you like to see Dave Addey dive into next? What other books would you like to see us review? Leave your comments below.