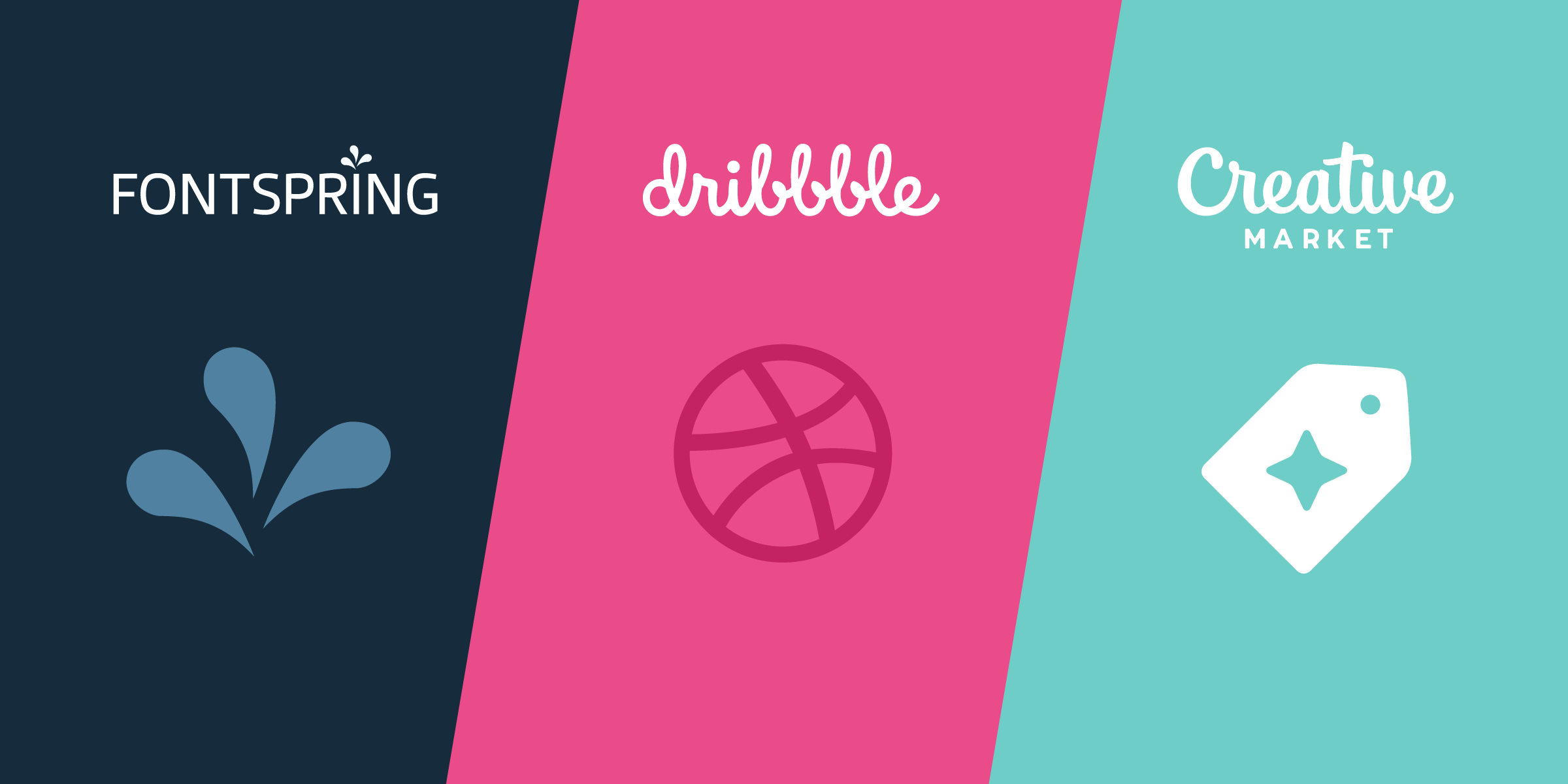 Fontspring + Dribbble + Creative Market
Fontspring has joined the Dribbble and Creative Market family!
We've got exciting news! Fontspring has joined the Dribbble and Creative Market family!
Started in a basement in 2010, Fontspring has sought to improve the font industry, both by simplifying complicated font licensing and by highlighting talented independent foundries. After a decade of growth and refinement, we're ready to take the next step for our business in order to bring high quality fonts to more people.
Teaming up with Dribbble lets us realize the dreams we've had for years. We're joining a team that cares about rewarding talented designers and brings new users into the font world. We're excited to add our knowledge of font licensing and a focus on high quality fonts to that mix. Since they acquired Creative Market in 2020, we've watched Dribbble create more opportunities for designers and creators by bringing their communities together. We're excited to further that mission through the addition of Fontspring.
That said, we're still the exact same people working on the same team. You probably won't notice many changes at all for a while. We're going to keep doing what we've been doing, offering high quality support and attention to every customer, big or small. You'll still get the same person on the phone when you call and get the same quality fonts with simple, perpetual licensing.
Beyond that, we're excited to see where we can take Fontspring with the support and backing of Dribbble. We believe in the good we've accomplished in this industry and can't wait for our next steps in the years to come. We hope you'll come along with us.
Twelve years ago, Fontspring launched with the idea for a font marketplace that was fair and equitable to both customers and foundries. Looking back, I think we succeeded in that mission. But, we hit a ceiling in the past few years in our ability to grow and further our mission. Dribbble's partnership will give us the tools, resources, and strategic help needed to grow foundry revenue and continue innovating and creating value for our customers.

– Ethan Dunham
Founder, Fontspring