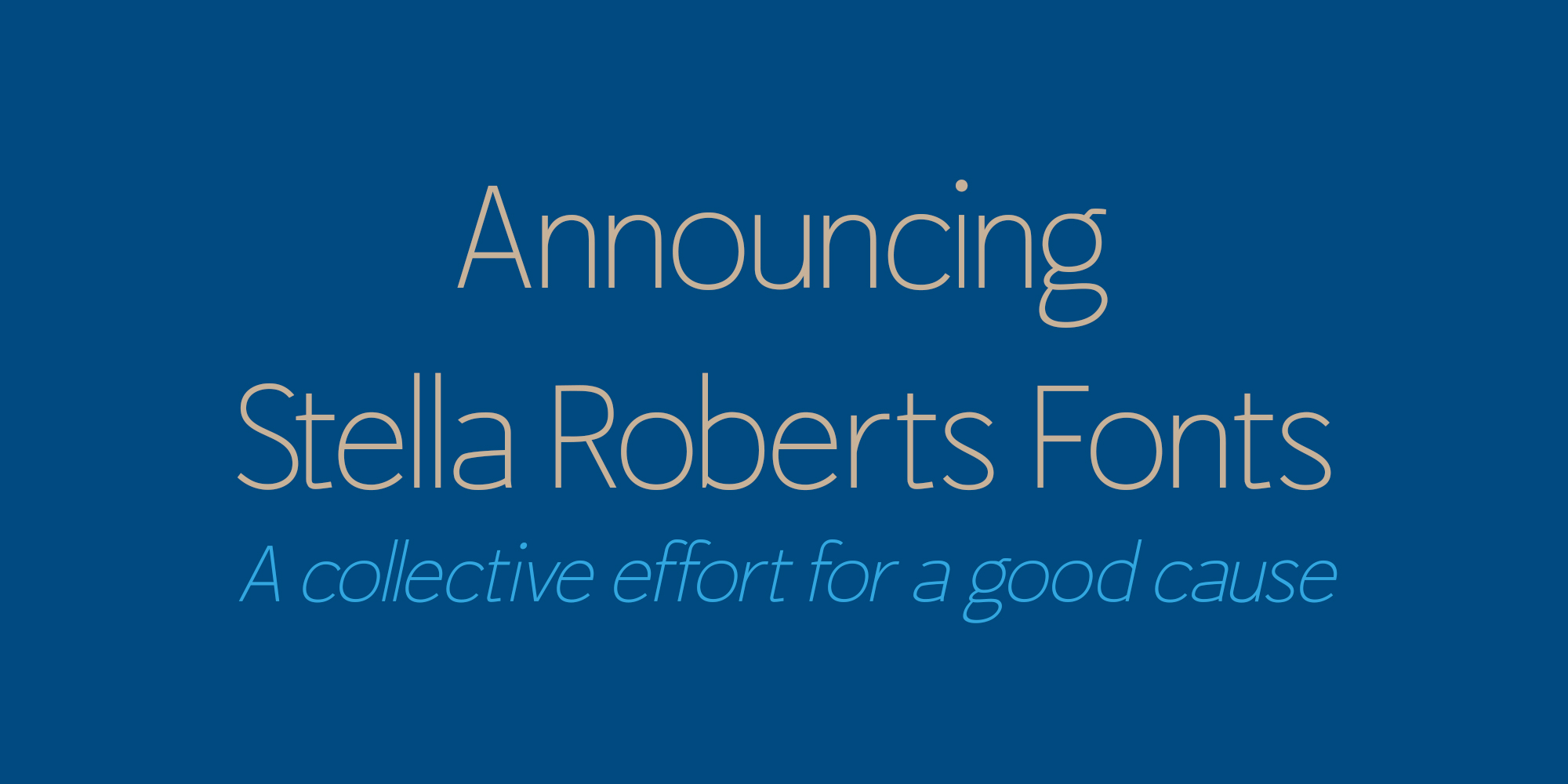 A Collective Effort For A Good Cause
Stella Roberts Fonts is a new foundry that just joined Fontspring. We are really excited to have her on board. Stella has a unique story and we thought we would take a moment to share it:
Stella's siblings both have Cystic Fibrosis and diabetes (caused by the complications of taking their CF medicine). Ray Larabie, Jeff Levine, and Brad Nelson are doing a collective design project where they have provided the original work which will be sold under Stella's name. Any net profit Stella receives from font sales will help her offset the high expenses her siblings must pay for their medication as their disease limits them in their work.
We should also mention that Fontlab donated a copy of their TypeTool to Stella.
Type-designers:
Would you be willing to contribute to this project? A note from Jeff:
"I ask you to contribute one or more fonts to this effort. They can be designs you've done that you've later rejected because they didn't fit your site's theme or even something you just knocked out one day on a whim. They can be text or display type, dingbats, oddball designs – anything you might be able to contribute would be helpful. I am actively seeking donations of font designs in either FOG or .vfb format, I would be handling the fine tuning for her. They could be sent directly to me at jnl1952@juno.com. Of course I'd give proper credit to all contributors for your efforts.
Additionally, perhaps someone out there has that copy of Fontographer, Adobe Photo Deluxe 4 and/or Corel Draw 8 or later for PC that they may be willing to part with for little or nothing. Those software titles will complete the basic library for getting Stella entrenched in the design process."