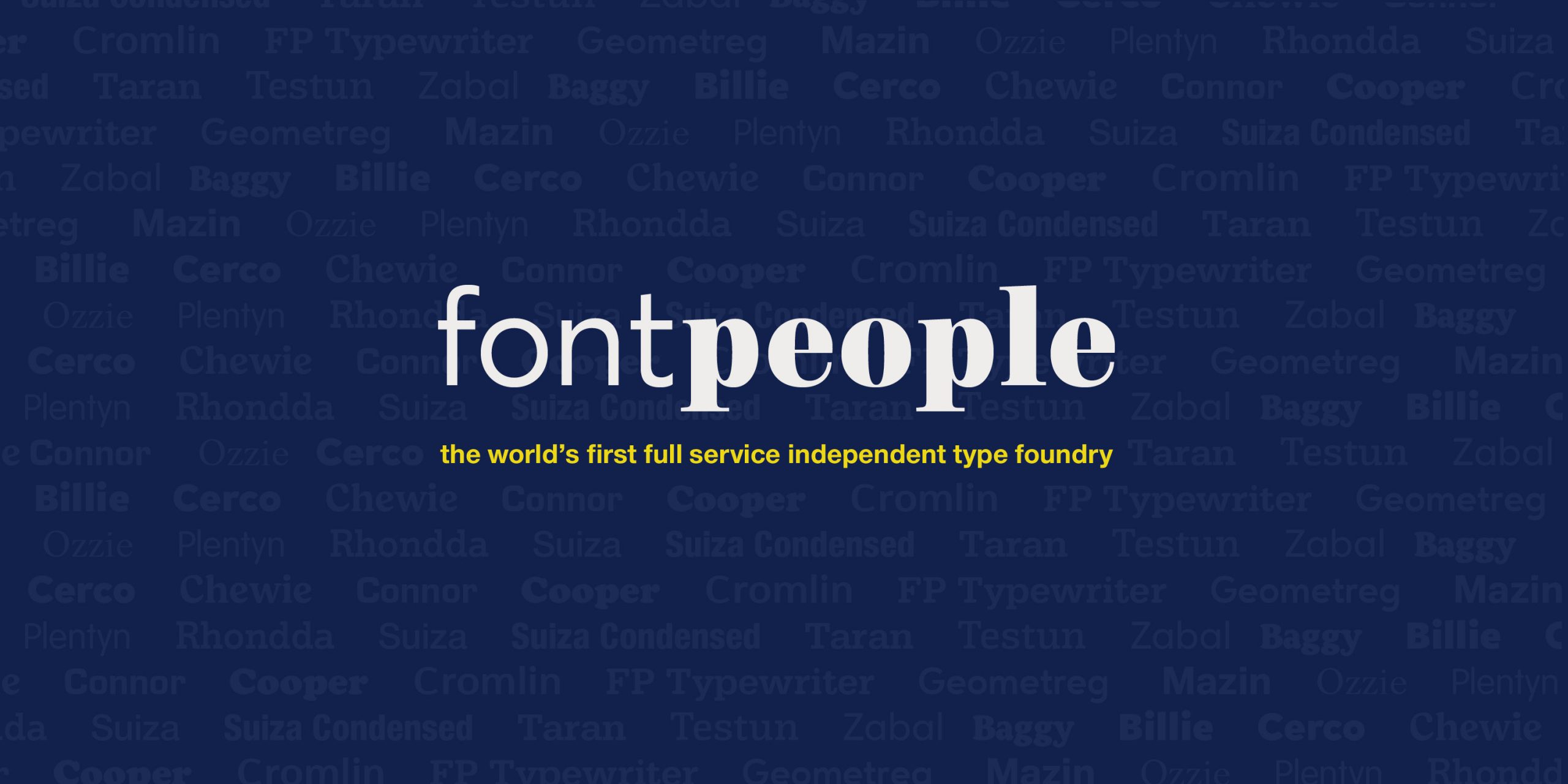 Featured Foundry: FontPeople
An interview with FontPeople founder, Jason Harcombe - family man, designer, and believer in simplicity.
FontPeople is a relatively new foundry to Fontspring, and may have slipped under your radar. But with their growing library of quality fonts, they are quickly making a name for themselves. This month, they are offering their entire Fontspring library (20 font families) for $199!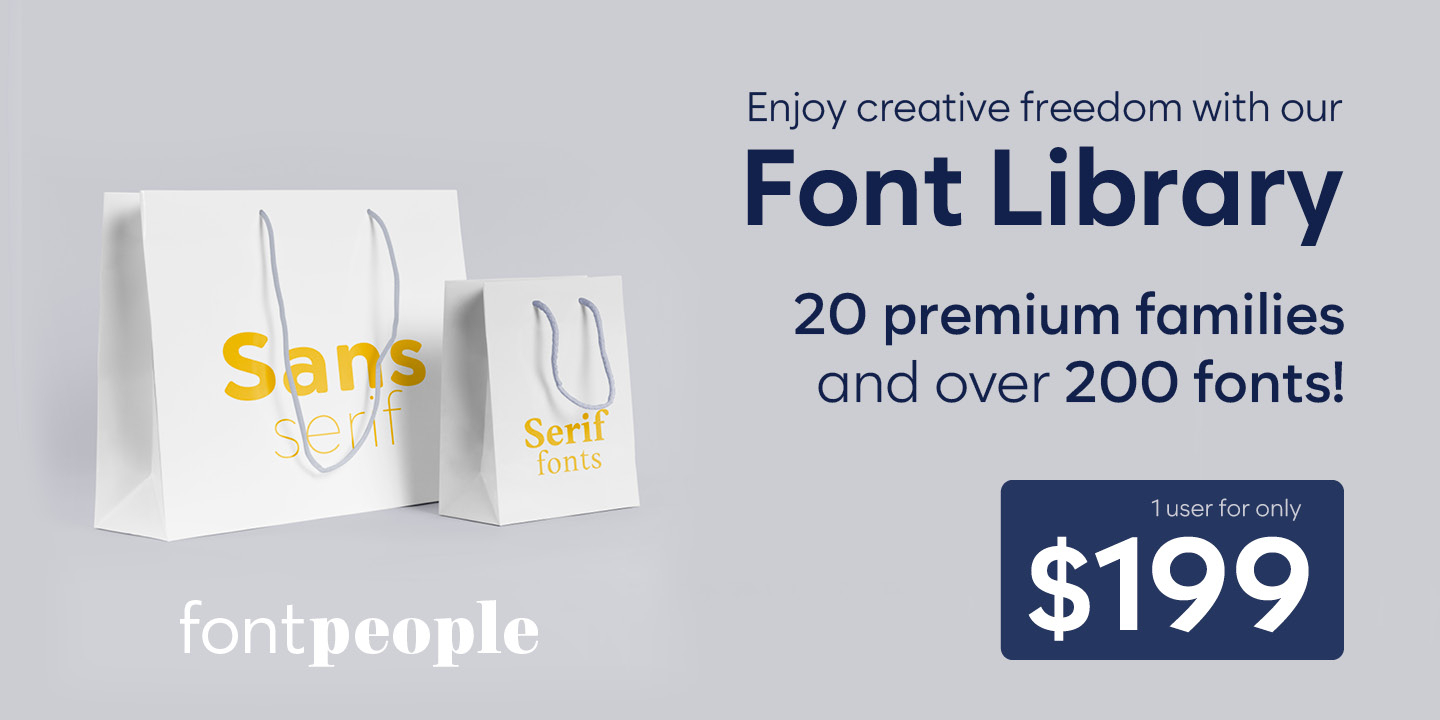 FontPeople was founded three years ago by Jason Harcombe, who was gracious enough to answer a few questions for us about his work.
FS: How did "FontPeople" originate?

JH: FontPeople was born out of wanting to enable people to work with type in a low-cost, simple way, which is why Fontspring are perfect partners. For us it's about dealing with people, not software (hence the name) and enabling the creative process with low-cost, simple licensing.
FS: How would you describe your style?

JH: Relaxed. There's so much red tape around intellectual property nowadays and in some cases rightly so. But we're easy to deal with, we want to encourage trialing type with no commitment and then make the licensing of our fonts as frictionless as possible. In terms of the typefaces we produce, our "wheelhouse" is branding, corporate, display and text typefaces. We're not so much with the scripts and handwriting.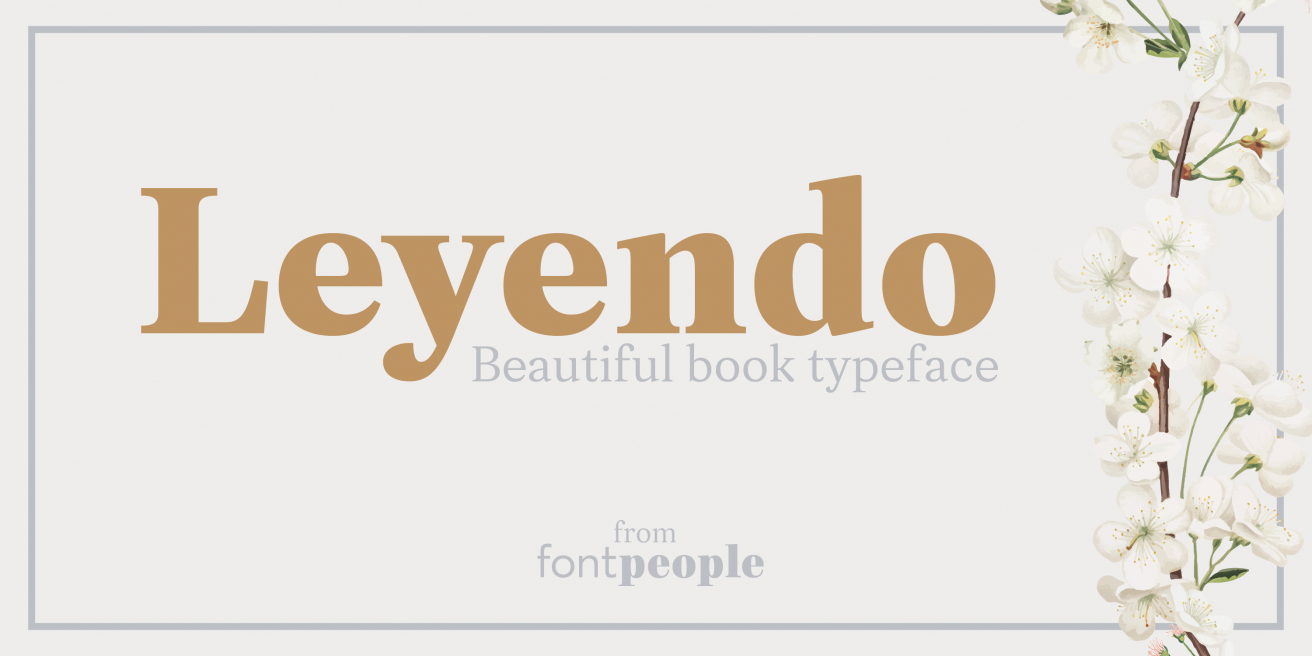 FS: How has being a Fontspring foundry benefitted you?

JH: Exposure and great support mainly. The platform as a vendor is seamless and simple, and the reporting is excellent. The people are so nice and great to deal with.
FS: If you had to pick a favorite, which of your font families would you choose?

JH: Wow – what a question! I have four favorites and each time I see one of those four it's that one. I flick between Leyendo, Cerco, Billie and Chewie. I guess I have to go for Billie as it's named after my daughter. Though my dog (Chewie) will be upset.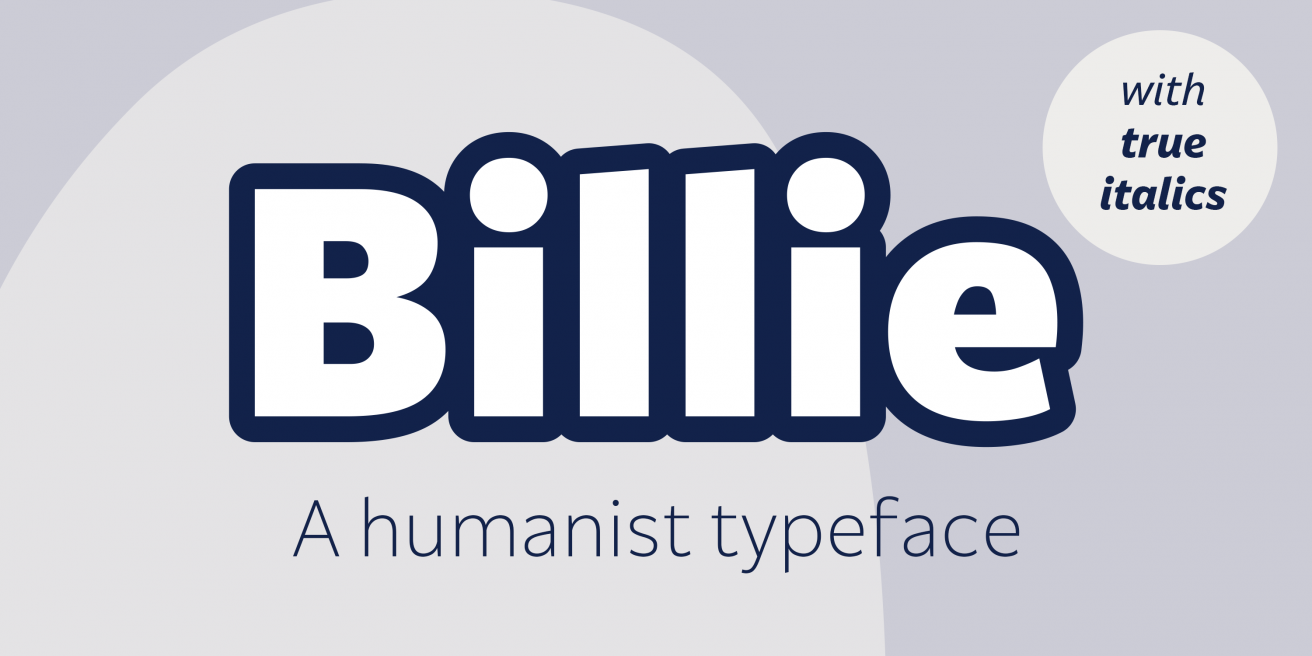 FS: What have been the highlights of your career?

JH: Getting FontPeople off the ground with a laptop and a mobile phone in a converted garden shed. We've managed to build 20 premium families in under 2 years and will only continue to grow from strength to strength whilst working with and employing some fantastic talent. I have to say being mentored by people like Peter Rosenfeld (URW) and taking guidance from Gerry Leonidas (University of Reading) have been an absolute pleasure.
FS: What brands have you designed custom fonts for?

JH: Lähitapiola was a nice project. We worked with another Fontspring vendor, Kostas Bartsokas, to deliver a beautiful corporate typeface to one of the largest banks in Finland.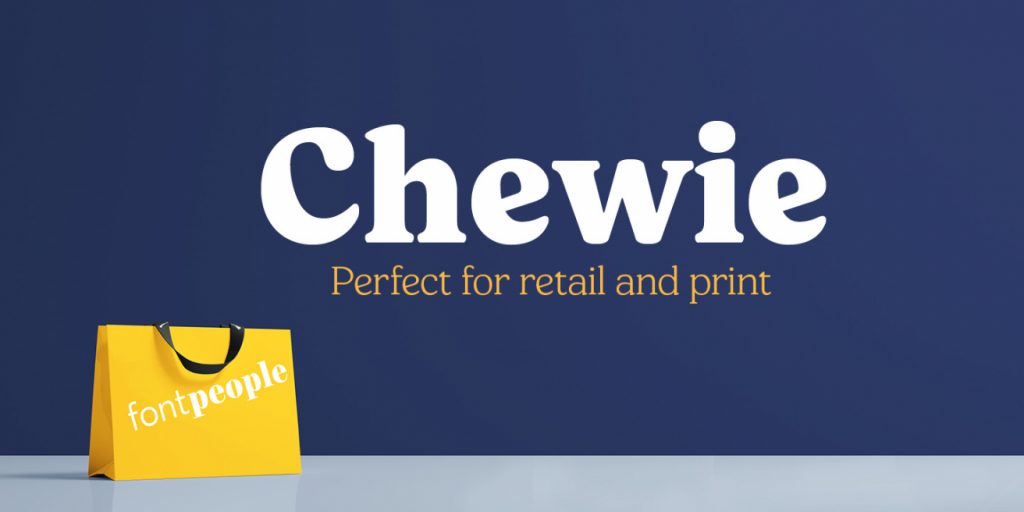 FS: What non-typographic things do you get inspiration from?

JH: We're inspired by the world around us. Our fonts are personal to me. They all bear a name with meaning, like Billie (my daughter), Ozzie (my son), Zabal (the town where my grandparents met) or Chewie, my dog. The aim is to have a font named after everything important to me, though I think we'll stop at 50. I'm also a big football (soccer) fan. Spurs, for all the pain they cause me, have been my team for 40 years now and my mission is to do a custom typeface for them one day.
FS: What advice do you have for someone starting out in the type industry?

JH: Keep it simple. Not to sound too much like Yoda, but complication leads to infringement, infringement leads to confrontation, confrontation leads to resentment. If you're easy to work with, you don't have any of that.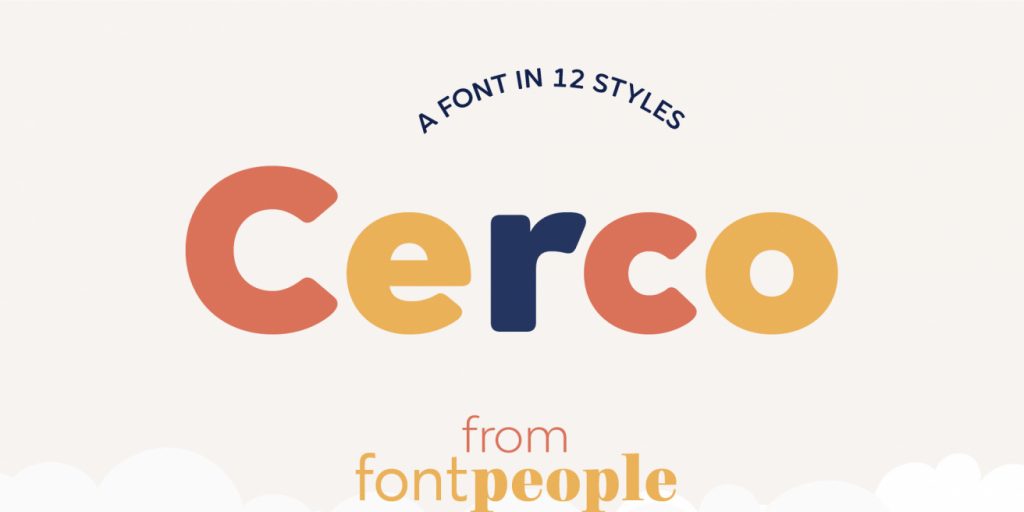 FS: Lastly, are there any font styles you haven't tackled yet that you're interested in trying?
JH: A cursive script with varying weights and levels of distress is on the agenda. We've commissioned one, so watch this space. It's not a specialty of ours internally so we're working with a partner on it. That's what I love about this game – you can be competitors one minute and end up working together the next.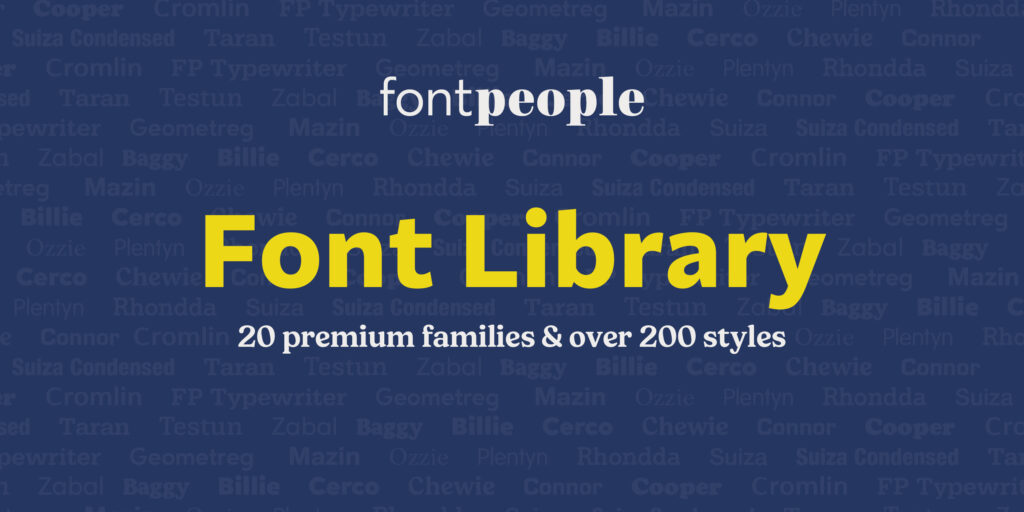 Be sure to take advantage of FontPeople's full-library sale while you can! It lasts until July 6th. You can view FontPeople's entire Fontspring catalog here.