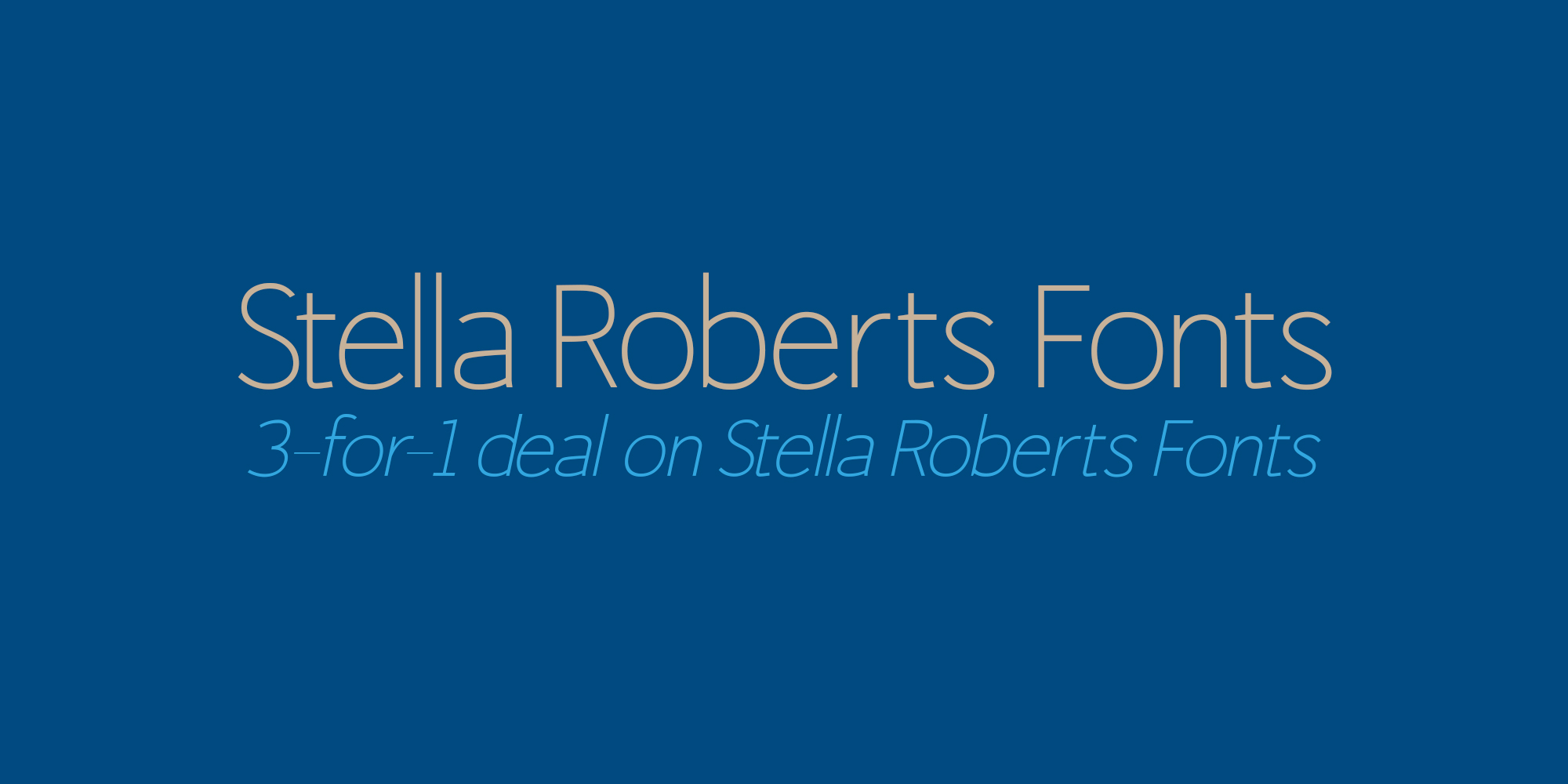 An Incredible 3-for-1 deal for Stella Roberts' Fonts
A Very Special Promotion from Fontspring, Fonthead Design, Jeff Levine Fonts & Stella Roberts Fonts…
If you aren't familiar with Stella Roberts, you can read about her here: Click here to find out how the Typography community is coming together to give Stella's family a hand, and her a head start into the type-designing world.
From now through May 1, 2012 you can really build up your type library with an incredible 3-for-1 deal!
To kickstart the addition of Stella Roberts Fonts to the Fontspring family, and to assist Stella in earning some much-needed royalties to assit her siblings and take care of other matters, here's an offer that's too good to pass up:
For EVERY Stella Roberts Fonts typeface you purchase during this period, you will get your choice of a free font from Jeff Levine Fonts PLUS another free font from Fonthead Design.  There is no limit to the amount of purchases you can make, but this is a limited time offer that will end at 11:59 PM on May 1, 2012.
Stock up now for a good cause!  Fontspring has donated their profits from these sales to show their support… come on and start your font shopping today!
To take advantage, simply buy one of Stella's fonts, and email Fontspring with the name and style of the two fonts that you would like for free.