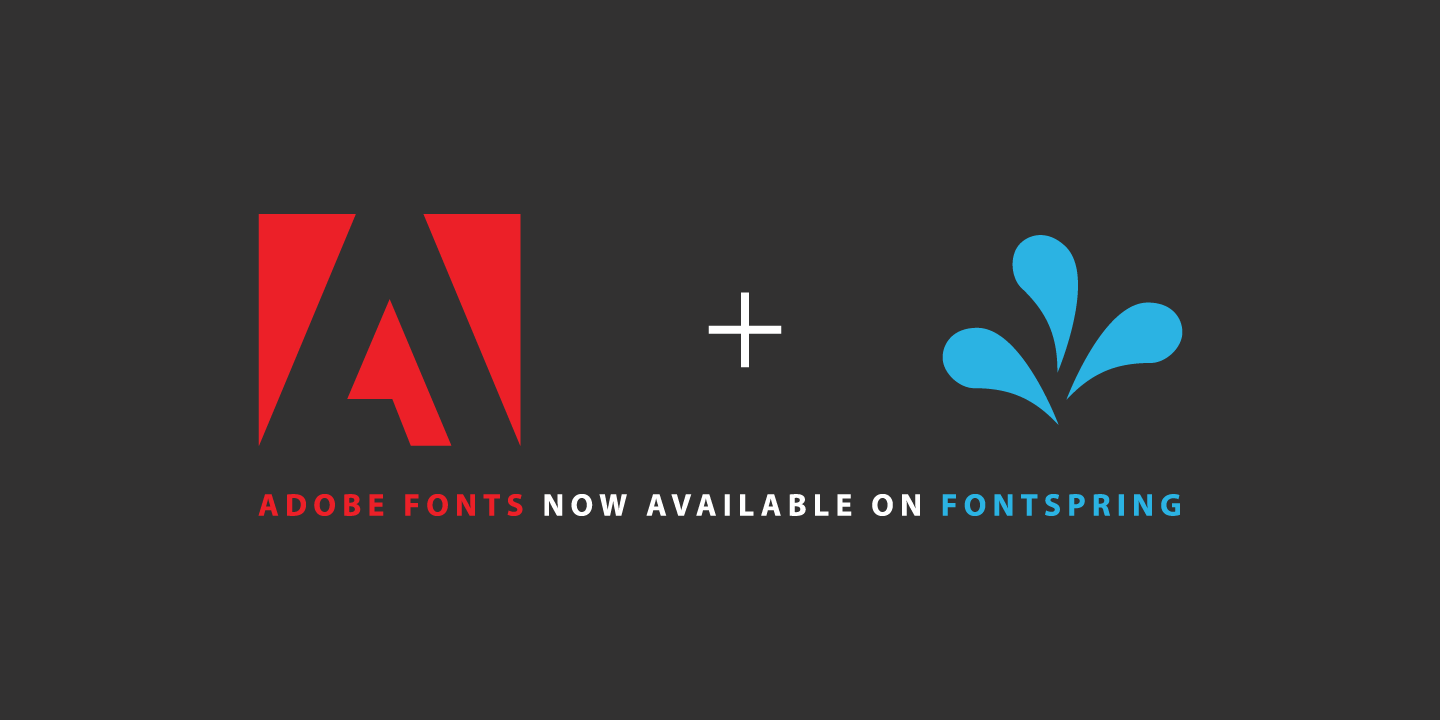 Adobe fonts now available at Fontspring.
The world of worry-free fonts just got bigger.
Fontspring is always on the hunt for new foundries to bolster our font library. Sometimes though, getting something new means bringing in a foundry that's not new at all, and that's what we're doing today. We're thrilled to say that Fontspring now sells Adobe fonts for desktop licensing. Now you can get worry-free, perpetual licenses for all of Adobe's fonts. Adobe has long been known for their high quality fonts like Myriad or Chaparral
Interested? Just head on over to Adobe's fonts page, and take a look. Once you find something you like, add it to your cart and pick the number of users you'd like, it's as easy as that. If you are interested in licensing any of these fonts for web, web licenses are available through Adobe's Typekit platform.